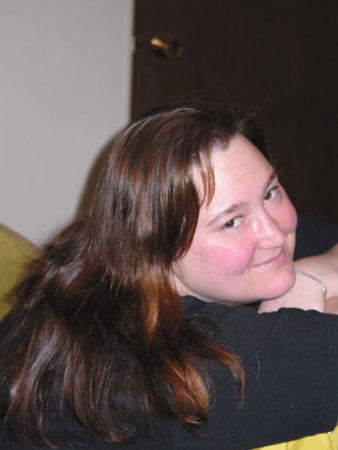 The picture above here, and the one just to the left are very recent. May 5th, 2002 or so. No make-up, and I'd just had a beer which made me go all pink! Still, for 33 I think I look amazingly good.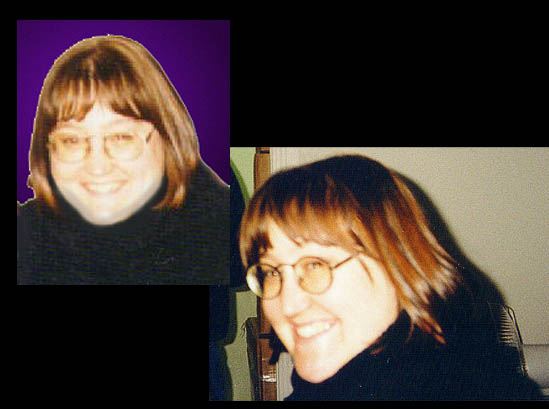 (Above 2 pictures, ME with my pageboy haircut!)
I'm about 27 here. I got greatly daring and cut off all my hair to this cute little 'do'. It was really hard work to maintain so I let it grow out.
THIS is the face behind all the artwork and writing... this is the REAL Amy Marie Hearn. The pictures are about three years old. My hair is back to it's glossy chestnut, and is now halfway to my waist. Still have the glasses mind you, but hey, they give me that artist-in-the-attic look. And yes, I really DO live in the attic of a house, it's cool!
The photo on the left there reminds me of my mum's wedding. Third time lucky, THIS step dad is a keeper! I sang my first ever public performance at mum's wedding... I sing like a bird apparently, which is fine if you're BUILT like one... but I am not, and happy not to be! Oh, and for the record, I am of english/irish/welsh/french/german descent, but I'm content to be known as a 100% pure canadian maid!.
Cute lil thing aren't I? (modest too!)